Marketing for a holiday is a fun way to engage customers, stay current, and increase your brand's reach. So we dove in and got our creative juices flowing with this list of ways you can have a little fun this Halloween with your marketing strategy!
Trick or Treat
This is an easy one – but requires some planning, so it's best to get started early in October. Create goodie bags for the kiddos (bonus points if they have your branding on them), and hand out extra treats for the adults. Pens, drink cozies, or magnets with your logo and contact information. Mini LED flashlights (with your logo and website) are a perfect gift for parents on Halloween night, that will have them staring at your contact information!
Boo! Sneaky Social Sales
Give away a secret Halloween code on social media, to use in-store.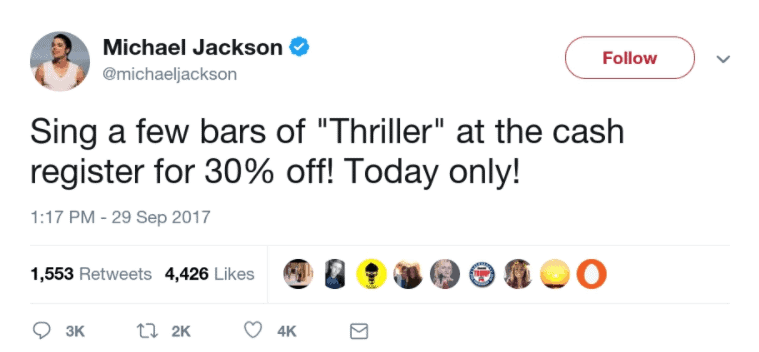 Incentives for Costumed Customers
Brewery? Offer a free beer! Dentist's office? Half-off whitening services for all those adorable vampires! Is your venture entirely online? You can still get in on the fun, just offer the incentives on social media! Ask your customers to get all dressed up in their customers and pose with your product. Most creative gets a prize!
Throw an IRL (In Real Life) Party
So many businesses have huge amounts of followers online that they never meet. Throw a Halloween party and ask them to come on out to celebrate! Promote your hashtag loud and proud, and generate local publicity. Remember, people don't like to show up at events alone. Most of your followers are likely to bring a friend.
Team Up and Sponsor
Smaller operations may not be able to have a Halloween fiesta at their own business, but it's all good! October is a time when the weather cools down, and so many events happen outdoors – so get out and SPONSOR. Find a local Oktoberfest, 5K, or charity event to sponsor and see get your branding out there. Many event coordinators are flexible with product and logo placement opportunities.
Print Spooky Business Cards
Add a little spider or jack-o-lantern to your regular business card, and hand it out during the month of October. The cost of printing is very inexpensive, and knowing that your cards are seasonal will encourage you to hand them out quicker than ever!
Host a Halloween Networking Event
For professionals who want to let loose a little bit! Bob for "poisoned" apples, and try to carve your logos into jack-o-lanterns.
We're excited to hear what you've come up with for your own Halloween marketing! Let us know in the comments and have an amazing October!